How To Write a Resume
Writing a great resume is essential to advancing your career. But a lot of people feel like building a resume is much easier said than done. We'll break down the process and let you in on some resume-building secrets that'll land you the perfect job.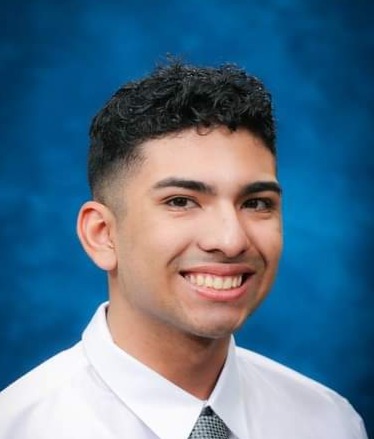 Adrian Gonzalez
Dec 07, 2023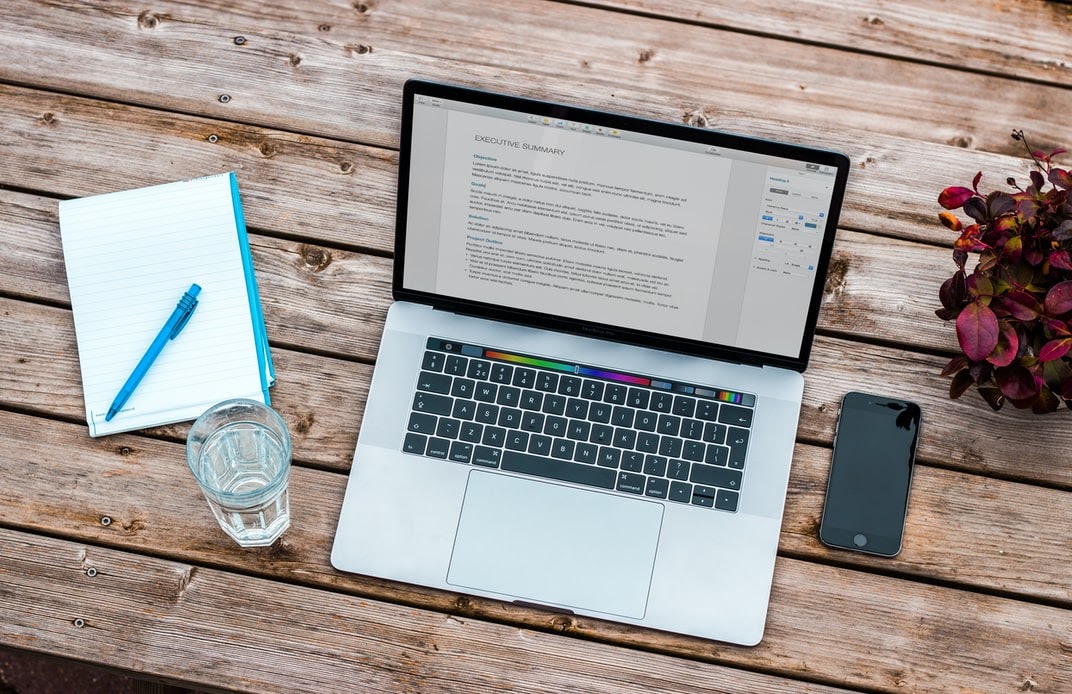 Writing a resume is no easy feat. And with dozens or even hundreds of other people applying for the same job—it's intimidating. You need an amazingly written resume to stand out and get the job.
First, let's break down what a resume actually is. Feel free to skip past this part if you already know.'
What's a Resume?
A resume (sometimes referred to as a CV) is a summary of what you've done in your career. Resumes typically cover a candidate's work experience, education, and skills.
Hiring managers and companies ask for resumes to get a glimpse into who you are as a person. It gives them the chance to get a quick idea of what kind of worker you are and even compare you to the competition.
Your goal is to make yourself sound as qualified as possible. You want them to set up a formal interview in which you'll be given the chance to truly impress them and get the job.
What Belongs in a Resume
There's a lot of stuff that makes you a very qualified individual. We need to take your whole professional life and cram it into one page. Here's what you need to include:
Name
Contact information
A 1-3 sentence summary of yourself as a worker, also known as a profile or professional summary.
Work history
Education
Technical skills (anything related to the job or technology)
Soft skills (people skills like great communication or coordination)
Accomplishments and volunteer work
Relevant endeavors
Write down all of your info onto a piece of paper before you start typing up your resume. It'll keep you more organized and make the resume-building process so much easier.
When you're writing a resume, your first instinct might be to list everything you've ever done. The more the better, right? Wrong. But don't worry, this is an urge we all get when resume writing.
The unspoken rule of resume building: less is more. It's typically recommended to keep your resume to two pages or less. Even 2 pages might be pushing it for some.
So don't include:
Irrelevant experience (if the page is already full)
Unnecessary skills (like juggling or singing, but those are still really cool)
Outdated or irrelevant social media accounts
Extra phone numbers, only include your main cell phone number
Religious beliefs, sexual orientation, or nationality (It's actually illegal if an employer asks for this information!)
Exact address, feel free to include your city and zip code if you want them to know you're local
A picture of yourself or a headshot. They don't need to know what you look like at this point in the process… but we're sure you look amazing
Once you have all your info written down somewhere, take a second look at it. Make sure none of it is fluff. Remember that the hiring manager has a lot of applications to go through and if you waste their time, you're going to make a bad impression.
You're one step closer to writing the perfect resume for your job search.
Different Types of Resumes
There's more than one way to write a resume. This is because there's different types of resumes. Each one has its own pros and cons and it's up to you to decide which is best for you.
We've provided some brief descriptions of them here for you:
Chronological Resume
A chronological resume allows you to write about your work experience in extensive detail. You start by listing off your most recent job and all previous jobs go below it, in reverse chronological order.
This is the most common resume type and it definitely has its strengths. If you have a lot of work experience, you can explain how your time at each job has helped you improve you and refine your professional career.
But, if you don't have too much work experience, then you should consider another type of resume.
Functional Resume
A functional resume allows you to focus more on your skills and accomplishments, rather than extensively focusing on professional experience. You get more space to explain yourself and what makes you a good candidate.
This is great if you don't have too much work experience or have a notable gap in your employment history. It's also super useful if you're switching industries!
Combination Resume
The name kinda says it all. This resume has enough space for you to write about your skills and accomplishments while showing off your work history. However, you won't be able to go too in-depth with either section as you don't have a crazy amount of space to work with.
Think a bit about which type of resume is best for you. Now it's time for the nitty-gritty. We're going to explain each and every aspect of a resume so you can follow along and apply it to your job search.
We offer templates for resume writing. You can find all of these types and more here at ArtisanResume.com! Our templates are top-quality and help job seekers like yourself land their dream jobs. Consider using a template to make the whole process so much easier.
The Resume Header
This is the top of your resume. This is where the employer can find basic information about you. Your name, contact information, and your profile.
A profile is a short statement on who you are as a worker. Here's a great accountant profile example from Indeed:
A highly motivated accounting specialist with over three years of experience assisting advisors in the private practice industry. Advanced knowledge of building efficient financial reports, managing and planning tax duties for government entities and forecasting upcoming budgetary needs. Uses software and presentation skills to supply local and national government offices with budget plans that reduce annual overall costs by 20%.
When we break this down, we can see that the profile identifies: the industry, work experience, exact tasks done, skills, and notable accomplishments.
If we were the hiring manager, we would be able to see that this individual is a hard worker with relevant experience who will be able to reduce our own company's annual costs. It's also likely that they'll be able to adapt quickly to our company's own accounting software and systems.
Try to do something similar in your profile. Quickly identify your skills and your most notable accomplishment. Make sure to choose things that are applicable to any company in the industry, so they know you can do similar things for them.
Work History
Regardless of what type of resume you choose to write, you need to put down some work history. Start with the most recent job you had and put it on the top. Work your way down in reverse chronological order.
You should write each job like this: "ACCOUNTANT | Apple Inc. 2018-2020" with a 3-4 sentence summary of what you did along with what you learned and how it applies to you as a person. This is something that many people get very, very wrong. Myself included.
People usually write down just what they did. The key to this section of your resume is to not simply summarize the job experience. Here's an example of what not to do:
At Apple I was on the team responsible for managing iPhone profits. Every day we would clock in at 9 AM and have a meeting where we would discuss our goals for the day. There was a lot of counting involved and calculating.
Notice how this job summary is plain, inapplicable, and even a bit poorly written. Here's a better example of how to write a resume job summary:
During my time at Apple, I was on the team responsible for managing and calculating the iPhone profits. I did so by utilizing the accounting software and collaborating with my team, sometimes even leading meetings. My accounting skills lead to profits growing at a faster rate than expected (24%).
Or another one:
A dedicated accountant with two years of experience at Apple. Knowledge of industry-standard practices and software allowed for iPhone profits to grow at an exceedingly faster rate than expected (24%).
If you don't have work experience, then be creative! Write about the time you organized the community fundraiser or volunteered for the soup kitchen.
Education
This section is far less important than your work history. Employers want to know the kind of worker you are, not the kind of student. Nonetheless, it's still worthy of being put on your resume and worthy of being carefully written.
In this section, you will include your most recent degree, the name and location of your school, the graduation date, and relevant academic honors, extracurriculars, or positions.
Here's a great example from Zety:
2009 MA in English Literature
Harvard University, Cambridge, MA
3.7 GPA
Note that you don't have to include your GPA. Many employers won't really consider it if you're a few years out of school.
If you didn't attend any school, you can write down when you got your high school diploma.
If you attended more than one school, you would list them in reverse chronological order, similar to the work experience section.
Skills
This is your chance to make yourself look good. With the perfect mix of technical and soft skills, you're going to sound irresistible to any employer.
By the way, technical skills are things such as marketing management, forklift certification, analytics, graphic design, and so much more. Think of it as the skills they're paying you to perform.
Soft skills are communication, coordination, creativity, etc. These are skills that are still very valued, but you don't necessarily go to school for these things or are paid directly for them.
A common mistake that people have when writing a resume is that they list their skills like this:
Communication
Graphic design
Team-worker
Adobe
This doesn't explain anything. It's a bunch of meaningless words. A better way to build it would be:
Graphic design: I've worked as a graphic designer on projects that directly increased revenue for a product by 12%
Communication: Easily able to talk to others in order to collaborate and learn
Adobe: Mastery with using Adobe software for graphic design purposes
These skills are explained. They make the candidate sound experienced and well-rounded. Notice how they're easily transferable to any other graphic design job. This is how you should write your skills section. Make it so that your potential employer can see you applying your skills to their specific job.
Extra Tips
Here are some extra tips to make your resume that much better.
If you're submitting your resume online, save the file as "[YOUR NAME] - Resume". This makes it so much easier for job seekers to review your resume.
Keep it clear of clutter! Make sure everything is relevant and important.
Match the tone of the industry. If you're seeking a job in children's education, don't come off as a harsh person. If you're seeking a job in business, then try to come off as educated and driven.
Know the company well. You can make great tweaks to your resume to give you an edge if you really know the company.
Remember that it's not an art project. Too often, job seekers will make their resumes as pretty as possible. Go for organized and clean, not colorful and pretty.
Let Artisan Resume Do the Job!
If you have no idea how to actually put a resume together, then let us help. We have plenty of resume templates that are cleanly made and well-organized. And with how easy our templates are to use, you'll be done in no time.
Start building your resume and advance your career!
Build your perfect resume.
Creating your perfect resume only takes a few minutes.
Start Building