Build a beautifully crafted resume
Are you looking for a resume that will make you stand out from the crowd? We'll help you create an eye-catching, professional resume in just a few minutes.
Rated 5 stars
by over
2,500 job seekers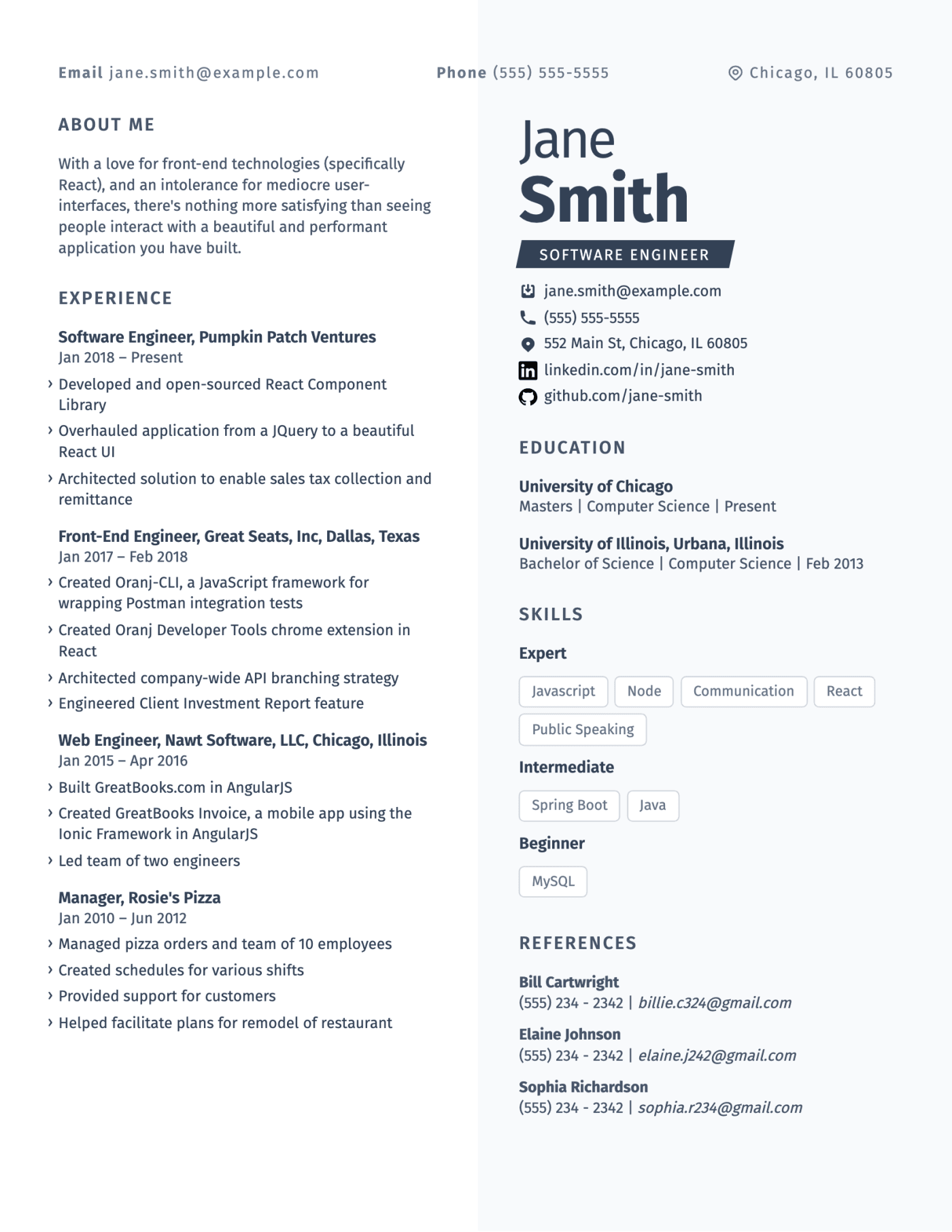 Choose from beautifully crafted templates. Built to get you hired faster.
Easily build a beautiful resume in just a few clicks. Building a resume can be time-consuming, and often difficult to get everything just right.
Our resume builder solves that problem for you by leaving the design to us. Our templates are designed to be modern, clean, and easy to read. With our resume builder, you can focus on the content of your resume and be confident that it will look great.
With our artisan resume builder, never worry about having a cluttered resume again. Customize and edit your resume as many times as you want until you get it just right.
Artisan Templates

6+

Resume's Generated

22,000+

Satisfied Customers

15,000+
A friend recommended your resume builder to me after she mentioned how many leads she was able to generate simply by improving the look and feel of her resume. I tried it myself and I couldn't be happier with the way my resume turned out! I love your app and have recommended it to all my friends.
Ready to build your resume?
Job seekers who use our resume builder get hired up to 30% faster in some cases. What are you waiting for?